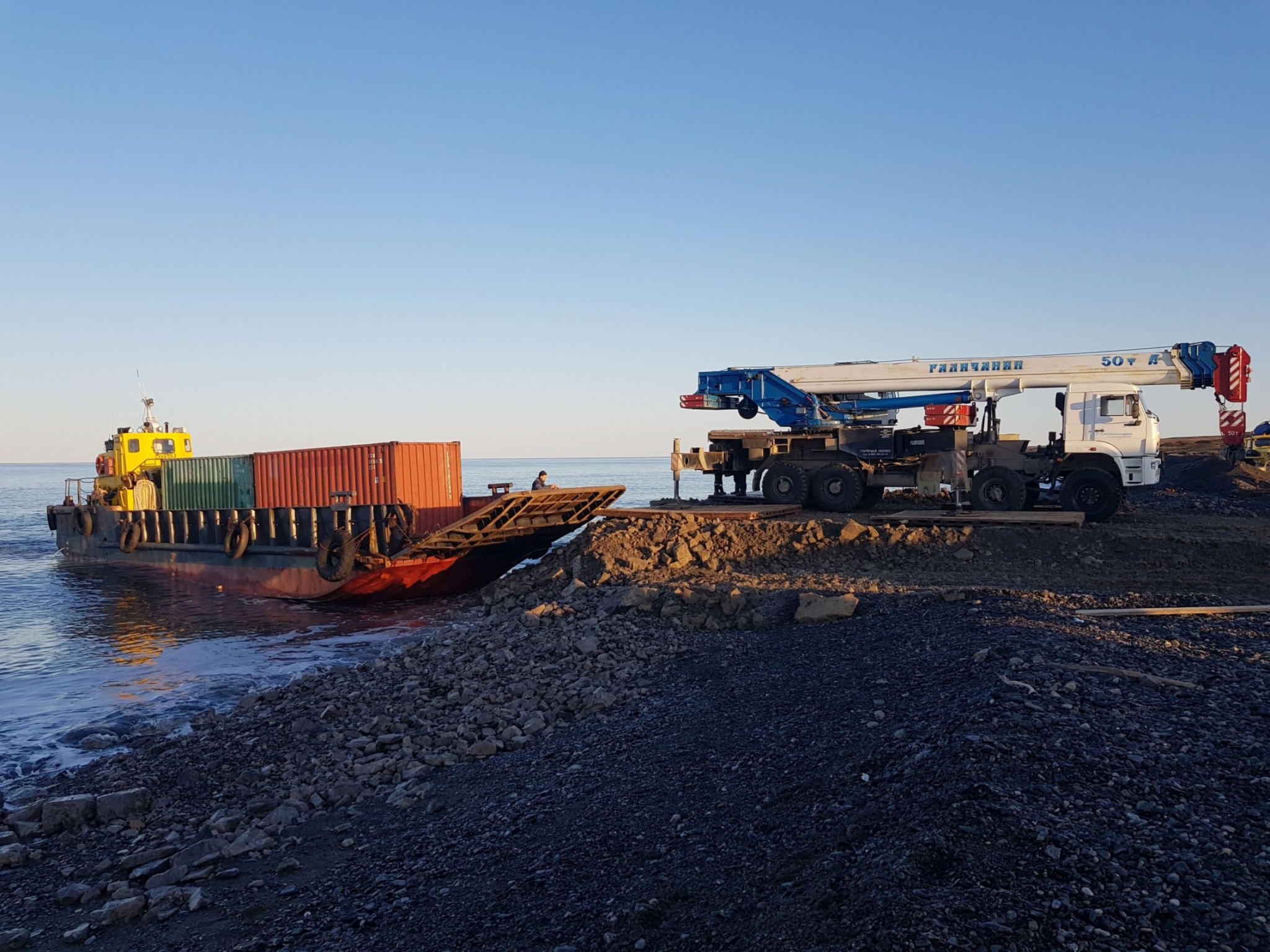 These boats will be necessary for the Company to carry out activities within Severny Zavoz next season.
Arctic zone islands are not equipped with port facilities, so during the unloading of containers and dimensional equipment Oboronlogistics involves special off-shore boats for the transportation of goods from the side of the ship to the water's edge.
Self-propelled barges are delivered to the place of unloading on the ships together with the main cargo.
It is to be recalled that, by the decree of the Government of the Russian Federation from 2017 Oboronlogistics is defined the only provider of works and services for the delivery of military goods and tangible property to the Kuril islands and the Arctic zone of the Russian Federation.
In September 2018
Oboronlogistics early completed measures on performance of the state contract with the Ministry of Defense associated with delivery of food, medicines, machinery, fuel products and construction materials from Arkhangelsk, Murmansk, Vladivostok and Petropavlovsk-Kamchatsky to the Islands Belushya Guba (Novaya Zemlya archipelago), Alexandra Land (Franz Josef Land archipelago), Sredny (Severnaya Zemlya archipelago), Kotelny, Wrangel, Cape Schmidt. More than 4,000 tons of cargo was delivered to the island territories, as well as 800 tons of technical equipment and about 1,500 tons of scrap metal were exported in the opposite direction as part of the Arctic environmental clean-up program.
Rossiysky Rechnoy Registr is a Federal Autonomous institution for the classification and examination of ships and floating objects.
Scientific qualification of the specialists of Rechnoy Registr, experience of specific developments, modern software and a united project management Center allow Rechnoy Registr to provide services for the development of design (technical) documentation for the construction, conversion and modernization of inland and mixed (river-sea) navigation vessels, including the change of destination, class, navigation area and ice category.