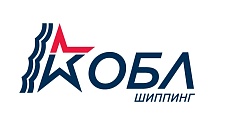 Changes in the structure of the holding are aimed at improving the efficiency of management of the Company's fleet, the level of planning the work with partners, increasing the share of multimodal and project transportation, which will optimize costs, increase profitability and increase profits of the holding.
Currently, the fleet of Oboronlogistika consists of 8 sea vessels. They are cross functional dry cargo ships Sparta, Sparta II, Sparta III, Sparta IV, Pizhma, as well as sea ferries Maria, Lavrenty and Ambal.
The shipping company OBL-Shipping has all the necessary permits and licenses for sea transportation.
The integration of the sea vessels under one management and their inclusion into one logistic chain guarantees the customer fast, high-quality, continuous and cost-effective delivery of all types of cargo.