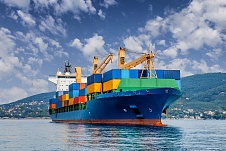 First of all, the Company's activities are aimed at providing freight forwarding, transport services and cargo handling in the interests of the Ministry of Defense of Russia as part of execution of the state defense order. OBL-SPETSTRANS performs the functions of a guaranteeing supplier of transport services in special areas and works with goods of all categories, including dangerous, oversized and military cargo. The Company also provides a full range of commercial logistics services in the field of freight forwarding and transportation. One of the important advantages of the Company is the accumulated experience and the professional team that has developed within the parent company and works efficiently and quickly.
The Company has 19 warehouse complexes, some of which are equipped with railway tracks. Non-public railway tracks allow rapid cargo handling and transportation of rail cars.
Being a subsidiary OBL-SPETSTRANS has the ability to use the full potential of the parent company Oboronlogistics, including the involvement of aviation and the fleet of the Company for multimodal transportation. OBL-SPETSTRANS is planning to extend its own car park soon.
Inclusion of roads and railways into one logistic chain guarantees the customer fast, high-quality, continuous and cost-effective delivery of all types of goods. Сombination of traffic flows and availability of transshipment points within the holding will optimize costs, increase profitability and increase profits of the group of companies.