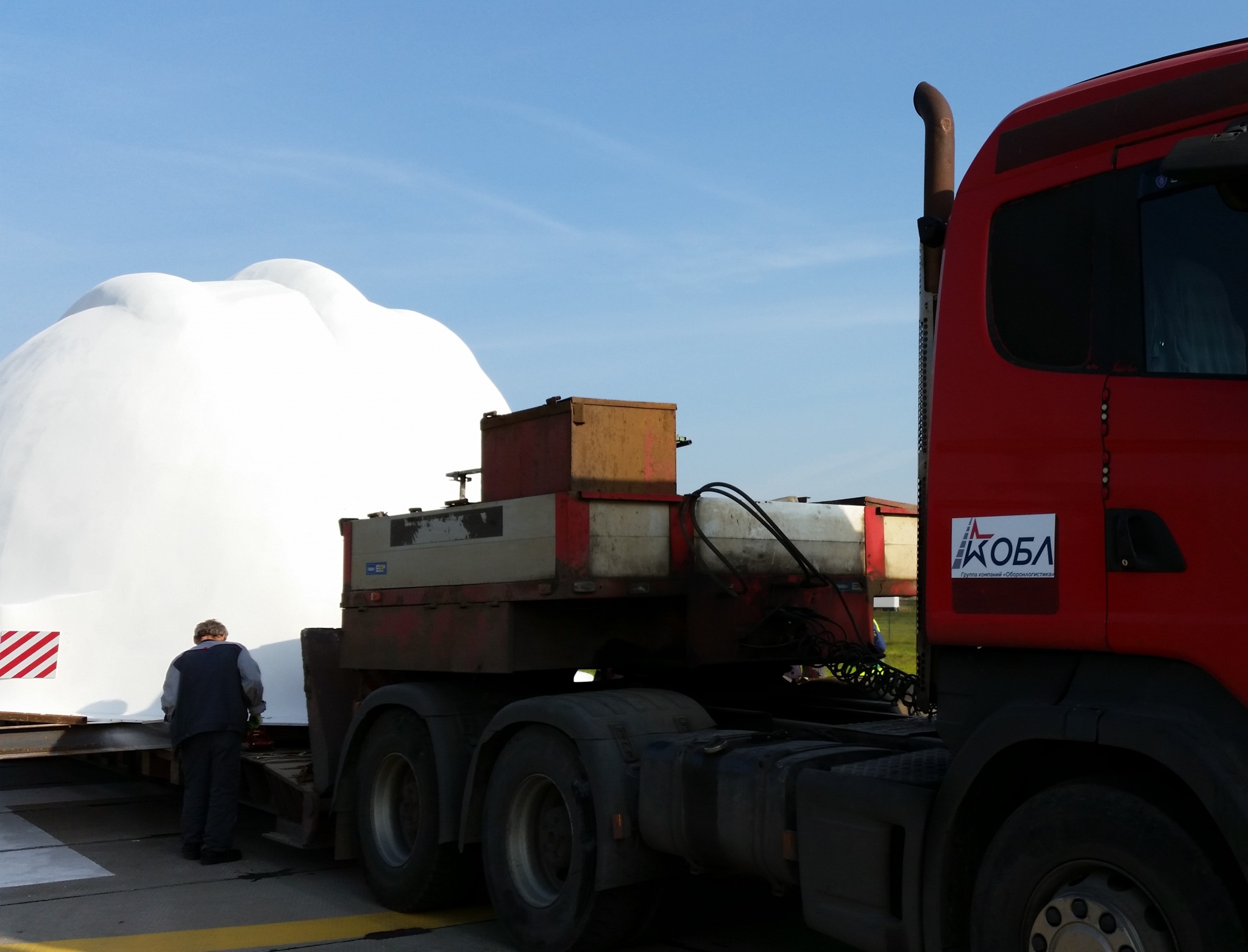 The cargo was a unique product — a model of a giant white construction helmet with the coat of arms of the Military Construction Complex.
The glassfibre reinforced concrete structure on a metal frame weighing about 4 tons, 9.4 m long, 5.5 m wide and 4.5 m high was delivered from the manufacturer in the city of Klin to the installation site — the building of the Museum of the Military Construction Complex of the Ministry of Defense of Russia in the park Patriot, Moscow region.
The multimodal transportation of cargo involved a Ka-32 transport helicopter, a special lowbed truck (trawl) with a block module, a truck crane and a team of slingers.
The whole operation was successful. High qualification of Oboronlogistics experts allowed to solve unusual task on the delivery of the unique and oversize cargo.