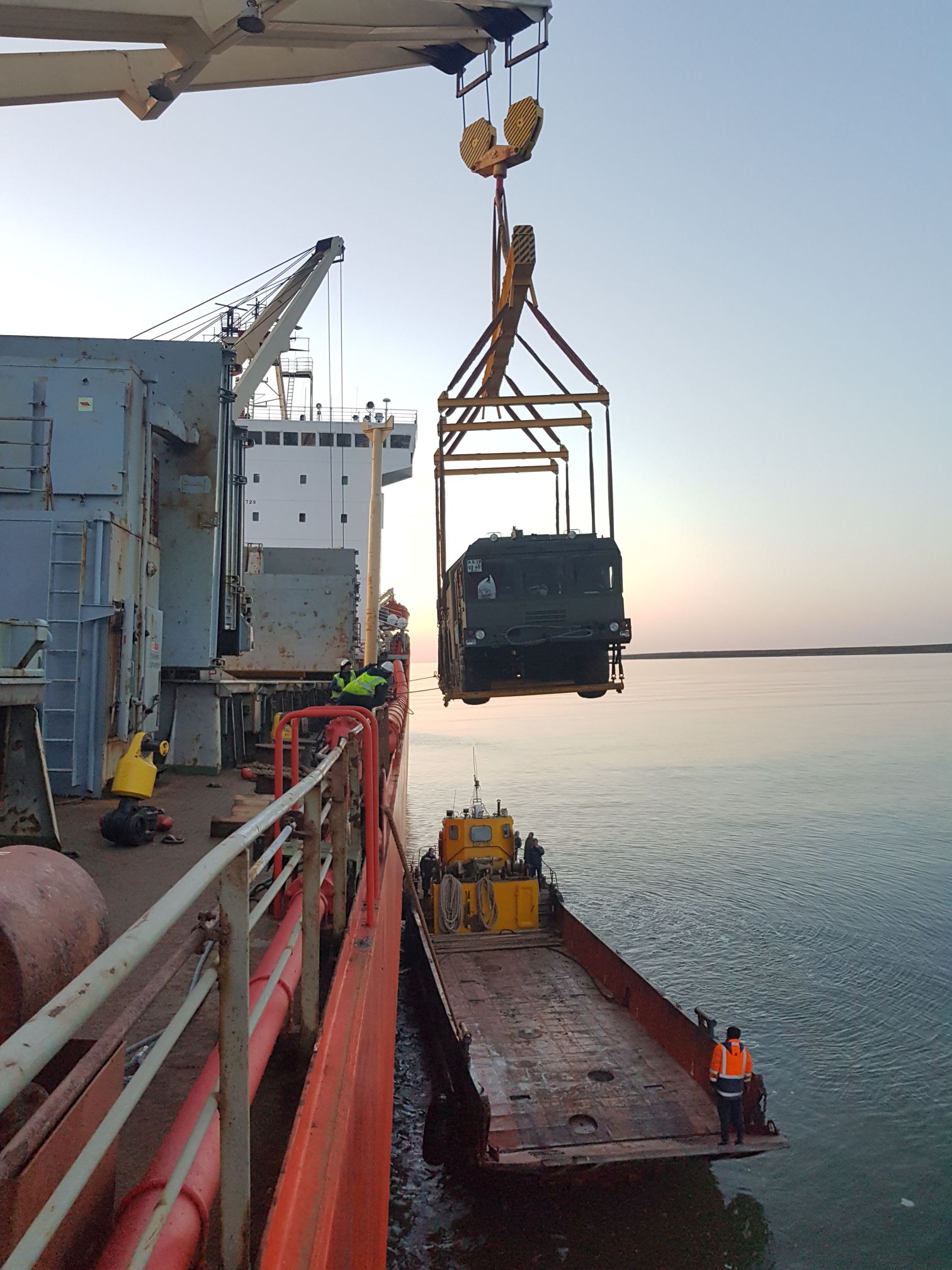 The motor ship Kapitan Danilkin delivered to the island Kotelny from Murmansk and Arkhangelsk 1900 tons of cargo, including military cargo (equipment, property, food), as well as construction cargo in the interests of the Military Construction Complex of the Ministry of Defense of Russia.
The motor ship Gennady Tsygankov was loaded in the port of Vanino, Khabarovsk Krai, and in the port of Petropavlovsk-Kamchatsky and made a passage to the island of Wrangel and Cape Schmidt, delivering equipment, property and food. Then it proceeded to the island Kotelny to assist in unloading the ship Kapitan Danilkin.
The coast of the island Kotelny is not equipped with port facilities, so for unloading heavy and in-gauge equipment Gennady Tsygankov delivered to Kotelny off-shore boats, as well as special equipment for transporting goods from the water edge to the warehouse of the recipient.
In the opposite direction the ships will carry scrap metal as part of the Arctic clean-up program and used equipment. On the way to Murmansk Kapitan Danilkin will take on board 19 units of wasted equipment and 400 tons of scrap metal from the island Kotelny. Gennady Tsygankov will take 400 tons of scrap metal from Wrangel Island for delivery to Petropavlovsk-Kamchatsky.
It is to be recalled that now Oboronlogistics completes the state contract with the Ministry of Defense on Severny Zavoz in 2018. By the decree of the Government of the Russian Federation from 2017 Oboronlogistics is defined the only provider of works and services for the delivery of military goods and tangible property to the Kuril Islands and the Arctic zone of the Russian Federation.
Scheme of ships routes: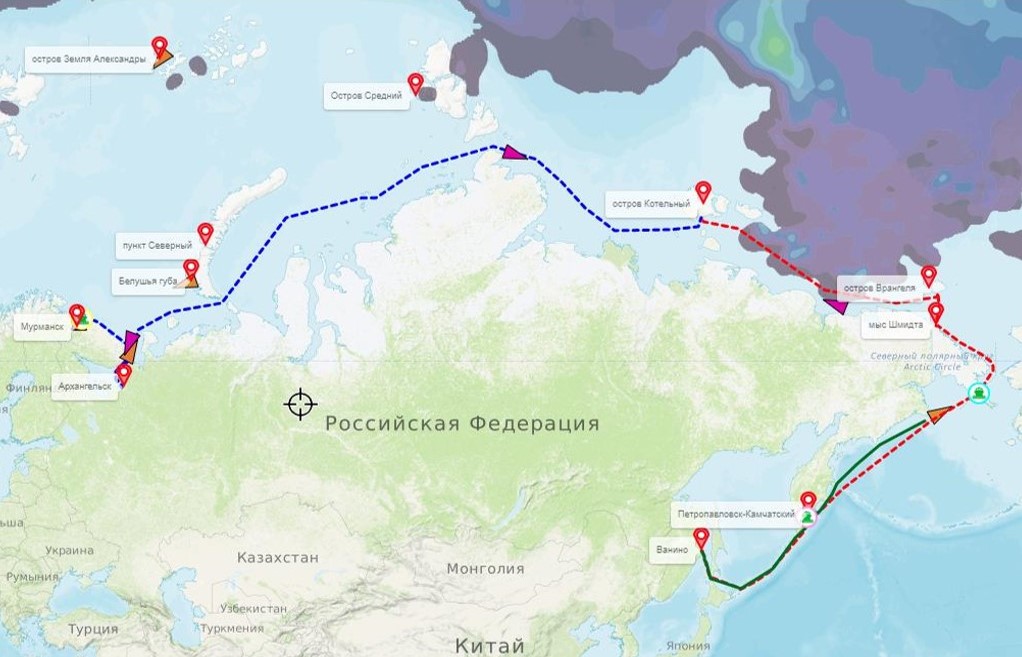 Meeting in the road