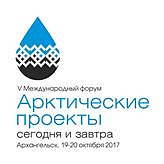 The Forum participants were the leading Russian and foreign companies in the field of production, processing, transportation of oil and gas, engineering, shipbuilding, oil and gas operators, Federal and regional authorities, industrial and transport enterprises.
The Forum was attended by representatives of OOO Oboronlogistika. Deputy General Director Alexander Lentsov made a presentation on the construction of a natural gas liquefaction complex in the North of Arkhangelsk region. The implementation of this project will help to solve a number of issues on gasification of settlements of Arkhangelsk region, including remote areas, Solovetsky Islands, boiler houses of municipalities and military units.
The main attention in the framework of this forum was paid to the economic development of the Northern regions of Russia in connection with the oil and gas and infrastructure projects in the Arctic and the development of navigation on the Northern Sea Route.