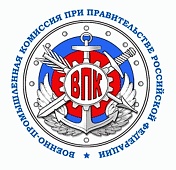 On November 17, 2021, representatives of Oboronlogistics LLC took part in a working meeting at the Board of the Military-Industrial Commission of the Russian Federation, which was held on the basis of Main Center for Special Communications.

The meeting discussed problematic issues of special transportation and transportation of special goods in the interests of the Russian Federation. During the discussion a number of management decisions were made to improve the interaction of executive authorities, state corporations and business in the interests of ensuring the defense capability of the state.

The event was also attended by representatives of executive authorities, industry and the business community, including representatives of the Association for the Promotion of the Implementation of the State Defense Order (ASVGOZ). LLC Oboronlogistics has been a member of ASVGOZ since October 5, 2020. The main goals of the association are to create transparent competition, reduce risks, optimize deadlines for the implementation of the state order. Membership in the Association guarantees that the services will be performed by the contractor of the state defense order as professionally and profitably as possible for the customer.

LLC Oboronlogistics has been working in the structure of the Military Construction Complex of the Ministry of Defense of Russia since 2015. The main tasks of the company are guaranteed provision of the needs of the Russian Ministry of Defense in the field of transportation and storage of military and special purpose products. LLC Oboronlogistics strongly supports the improvement of the regulatory and legal regulation of the transport industry in the field of execution of the state defense order, the creation of criteria for the selection of bona fide carriers of the state order and proposals for the introduction of liability for low-quality and untimely provision of services.